About three years ago I used to travel down the I-5 from Riverside to Sacramento about every other week.  It was a 6-7 hour drive without traffic.  My photography business was still in southern California while we lived in northern California.  Each time we traveled we packed our dogs into the vehicle and brought them with us.
Part of this long travel is a pass through the grapevine.  Some people may know it better as the Tejon Pass.  One day heading back to our home we were following two cars behind a pickup truck.  In the back of a truck was a dog.  Moments later there wasn't.  While traveling up the hill, even a wind downforce couldn't keep their dog from bouncing out the back of the pickup.   Their pack member was hit by another car and was no more.
Why do I tell you this story?  Traveling with pets can be a great experience for you as well as your pet.  However, the back of a truck is no place for your pet.  Not only can they jump out, but they can also get injured when braking and moving.  My fur members ride in style just like all of the rest of us pack members.  Often we even use a dog seatbelt to buckle them in.  Some dogs may resist and act like a crocodile when buckled in.  So that can result in other problems, but it is something to consider.  For an even better seat belt check out Sleepypod's Clickit Harness.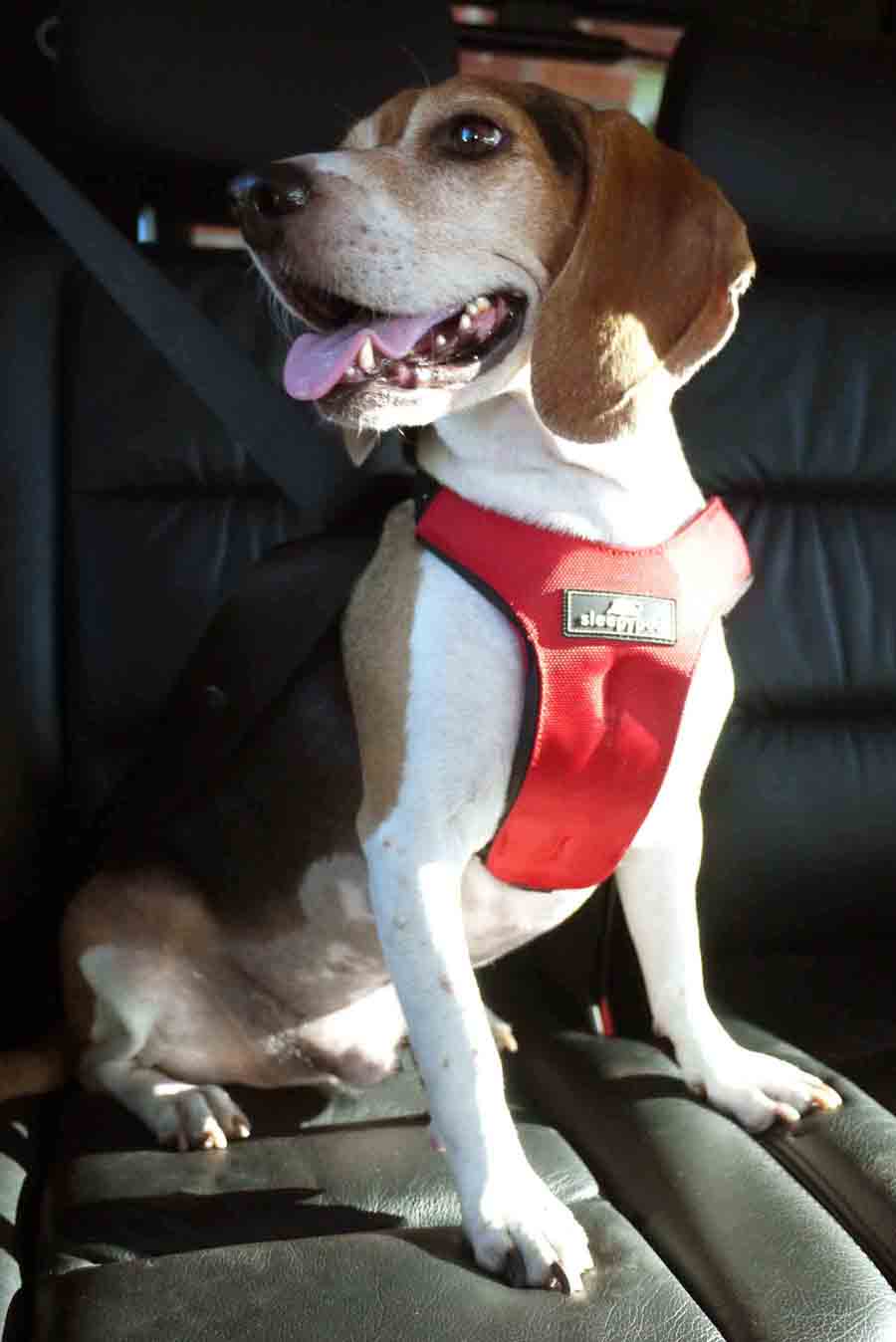 If you have a small dog you could even try this car bed!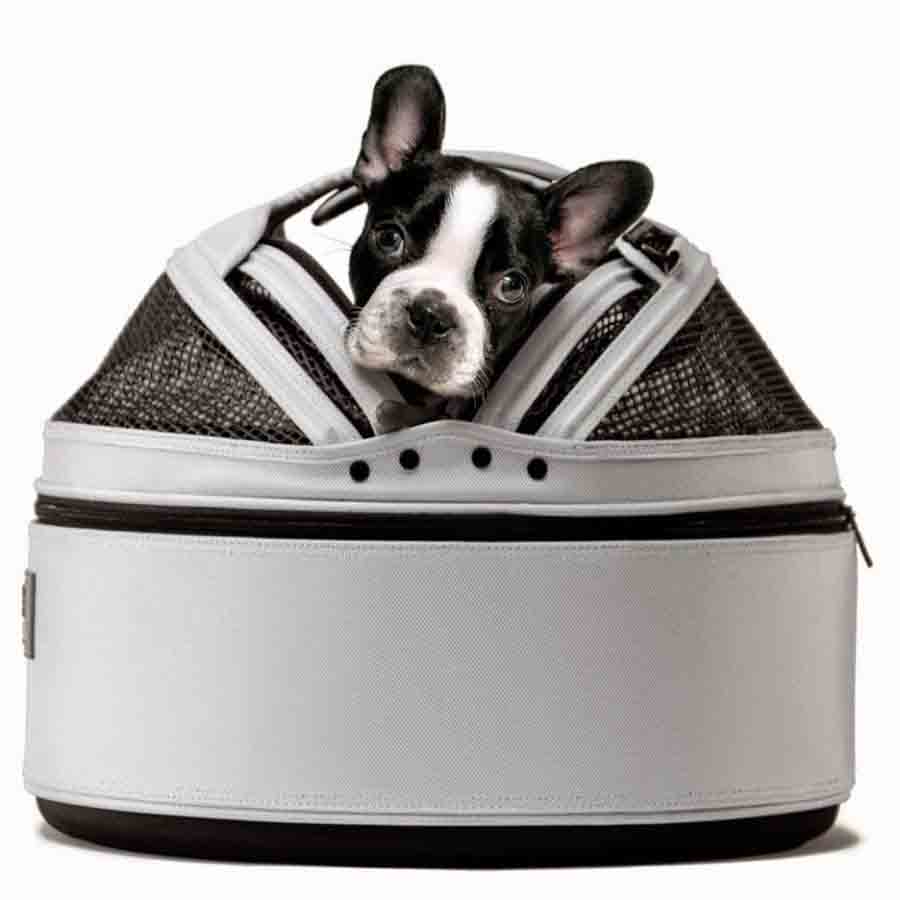 We've also used a seat cover for our vehicles to keep them in specific areas of the vehicle as well as cut down on the amount of dog fur sticking to the seats.  Any car I buy I make sure it has leather, as it is easier to clean up dog fur.  I know may people who use a crate in their vehicles and in many cases is the most feasible way.  Just make sure they don't get too hot in them.
Now everyone has seen or taken great photos of their dogs with their heads sticking out the window.  They love it, but don't.  If they see a squirrel they might just try and get it at full speed or be hit in the process.
Some dogs may get nervous in cars.  They will also pant and slobber.  We make sure they have air vents pointed at them so that they don't over heat.  Every time we travel we make sure we have bottled water.  We bought collapsible water bowls from Amazon.  I put them in our center console of the vehicle so that I always have one with me.  They work for water and food.  My dogs eat at regular intervals through the day.  I try to plan around that.  I also don't go on long rides right after they eat.  Two of our 4 dogs get carsick if they go on a ride after eating.  Once we arrive at our location we plan our meals accordingly.  Now if your dog doesn't get car sick then this may not be a necessary tip.  Also make sure to frequently stop for them to get exercise.
I also always double check that we have all our leashes with us as well as a spare.  While camping we generally bring a pet stake to attach to our dogs' collars.  I don't use it often as our dogs are well trained not to run from us, but sometimes you might need to use it as a timeout, or in situations that a campsite manager wants them more secured.
When I stay in hotels with our dogs I always make sure it is pet friendly.  Be sure to make sure you dog goes to the bathroom before you sleep.  You may even have to wake up during the night so that you don't have any accidents to clean up.  Bring baggies with you for cleaning up.  We give our puppy parents a poop bag dispenser.  We attach it to our leash so that it is readily accessible.
Don't forget their food, toys, dog bones, bedding, and lots of kisses.  Now I realize that much of this may be common sense for many people.  Sometimes we even forget the small things.  Even I used to forget water bowls on long trips, which is why I got the collapsible bowls.  Hopefully this is a small reminder.  Safe travels!