Have you found a chew proof dog toy that your dogs love to play with? For the most part neither have we. It seems that no matter what toy we get, they seem to find a way to destroy them. We have found a few toys that do last longer that others. Since we have 4 golden retrievers, our toys don't last as long as they would for most people. So hopefully in your home they will last even longer.
Tuffy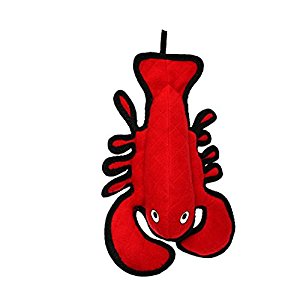 We are a big fan of Tuffy. They are lined with multiple layers of sturdy materials that help minimize tearing. Eventually they will tear and at that point I'd buy a new one. Years ago I was recommended to purchase the Lobster.  My dogs like to chase after their lobster while playing fetch and it is a good option.  I personally also like the Octopus, as it lasts a lot longer.  I purchase mine in the size large.  You can opt for a smaller size if you have a smaller dog than a golden retriever.  It's one of the only toys we've found to last the jaws of death.
Zogoflex Hurley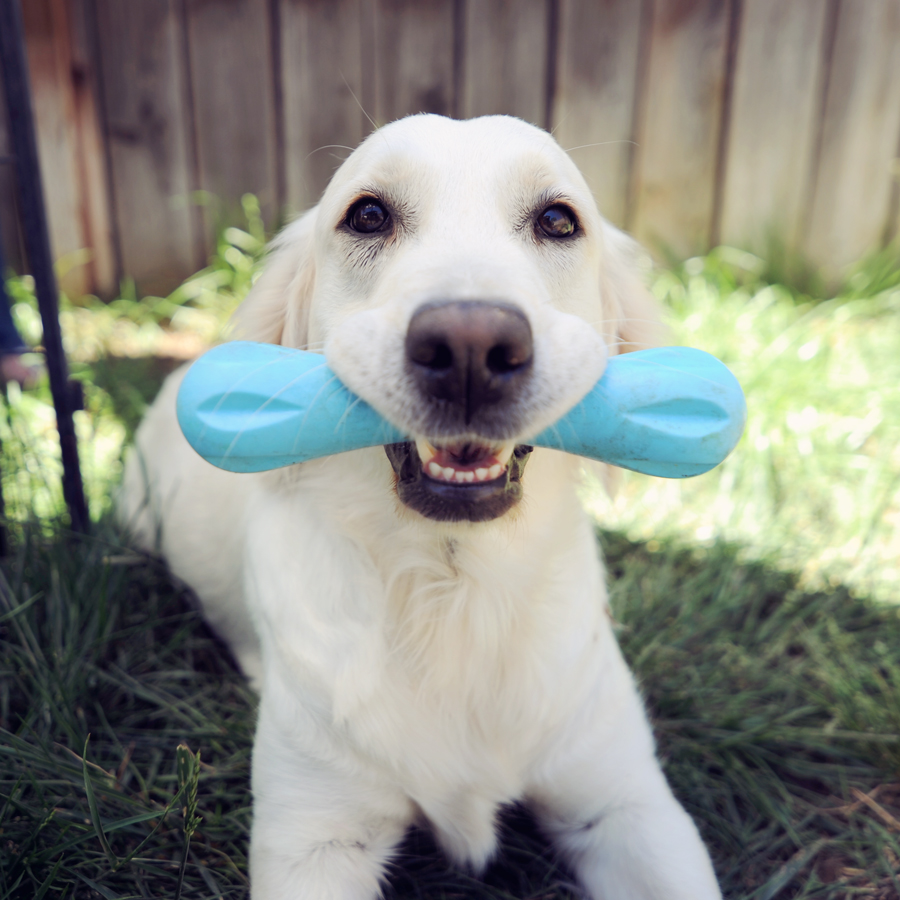 This is one of my new favorites for our golden retrievers, the Zogoflex Hurley.  It came with great reviews online, some of the highest of any dog toy.  It floats and is guaranteed to be strong.  The manufacture will replace it if it gets broken by your dog.  They have a bunch of other products that have great reviews too.  I moved this one up the list because of how much my dogs love it.  They walk around with it in their mouth.  They share it with each other.  It's great for fetch.  The material is flexible, more than the Kong.  I don't think it will last as long as the Kong, but my dogs actually love and play with it.  I'll probably buy more of them.
Kong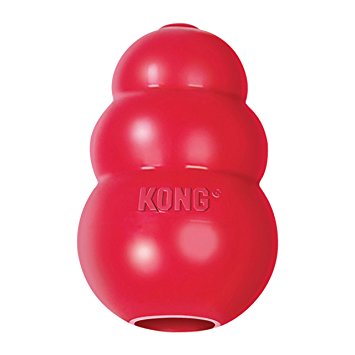 I know so many people who use Kong for their dogs.  Most people use their dogs treats and stuff them inside the Kong while adding peanut butter to cap them off.  Dogs generally love licking the peanut butter and then getting the treats out.  Some people even freeze it so that the activity lasts longer.  With my dogs, they personally could care less.  For some reason none of them like Kong.  I'm pretty sure that's just a fluke.  I'm not sure why.  I have different sizes.  They do chase after the small Kong as if it were a tennis ball.  However if I throw a tennis ball, they will prefer the tennis ball over the Kong.  So really it's an expensive tennis ball for them.  I know a lot of people who swear by them, so it definitely belongs on our list.
Outward Hound Fire Hose Indestructible Dog Toys

Fire hoses are made out of a nearly indestructible material.  They can withstand extreme heat and high pressure.  Outward Hound Fire Hoses seams are double stitched making it a nearly indestructible toy for heavy chewers.  Still if left un attended due to the squeaker inside, your dog will still destroy it.  It can make for a good fetch toy as well.
Unstuffies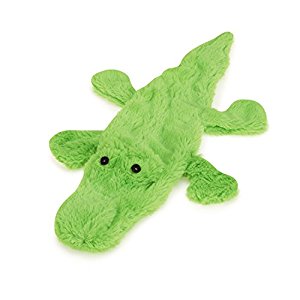 I am not a fan of toys that have stuffing in them.  They can become a choking hazard for your dog or even result in a blockage.  Unstuffies solves that by not using stuffing.  They have a lot of options for dogs.  Eventually they will get torn and you will need to throw them away.  If you train them to not tear them up, they will last longer.  If your dog likes to swallow anything it gets it hands on, then this might not be your best option.  Ember loves to swallow everything that goes into her mouth.  So we do not use them around her.
goDog Dragons Plush Indestructible Dog Toys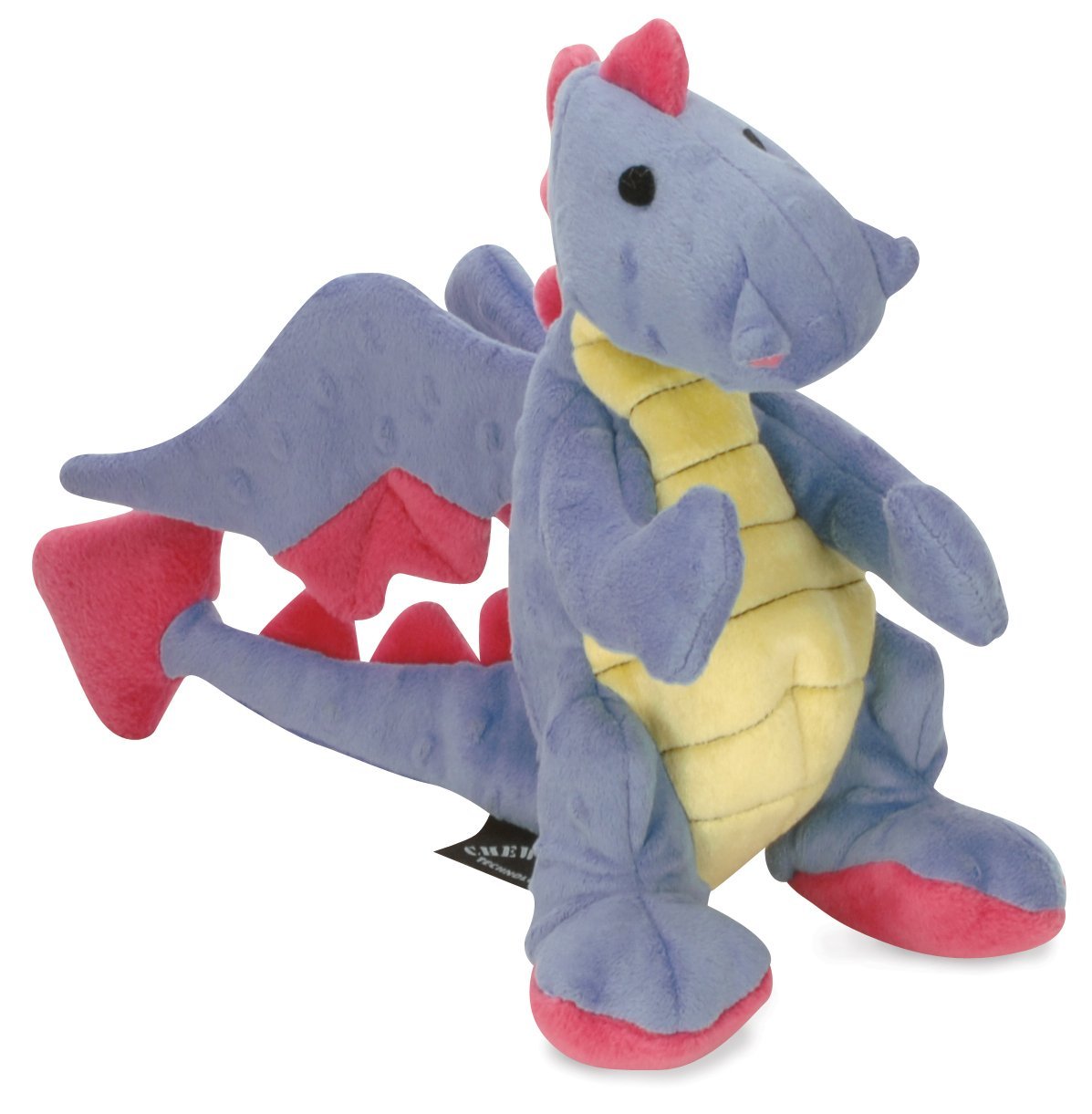 This brand of toy is very similar to unstuffier.  goDo Dragons are very cute, and have small amounts of stuffing.  Less than most squeak toys.  They still can be torn fairly quickly, but it might another option for some.  For us, not so much.
Final Thoughts
I've heard of many other options for toys.  I've tried dozens after recommendations.  I've tried indestructible frisbees, tires, Nylabone, you name it and we've pretty much tried it.  All of them seem to break down.  We've had more luck with Tuffy than pretty much anything else.  Pretty much any toy we have to make sure they are never unattended with.  If we do, then they don't last as long.